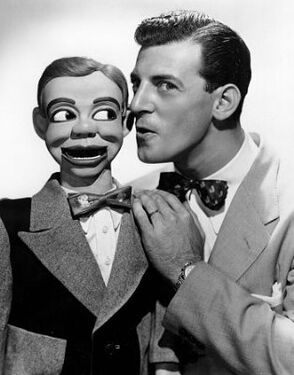 Paul Winchell
(December 21, 1922 – June 24, 2005) was an American ventriloquist, voice actor, comedian, inventor, and humanitarian, whose entertainment career flourished in the 1950s and 1960s.
From 1950 - 1954, he hosted The Paul Winchell Show, which also used two other titles during its prime time run on NBC, The Speidel Show and What's My Name? From 1965-1968, Winchell hosted the children's television series, Winchell-Mahoney Time. Winchell, who had medical training, was also an inventor, becoming the first person to build and patent a mechanical artificial heart, implantable in the chest cavity (US Patent #3097366). He has been honored with a star on the Hollywood Walk of Fame for his work in television. He is also widely known for being the original voice of Tigger.
Animated TV Shows
Animated Movies
Death & Legacy
Relationships
Quotes
Trivia
Final performance as Tigger in animation was the Valentines Day special of Winnie the Pooh.
Gallery